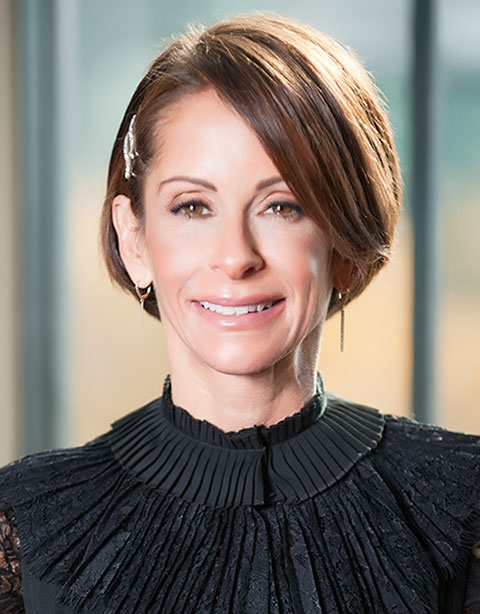 Brooke Wheelan
Special Advisor
Relevant Academic Credentials
Harvard Business School, Former Associate Director of Admissions
Kellogg School of Management at Northwestern University, MBA
MBA Admissions/Coaching Experience
19 years
Coaching Style
Insightful, direct, positive
Exceptional Skills
Applying her 13 years as an HBS admissions committee officer to consider how an MBA program will holistically evaluate a client's candidacy
Quickly homing in on what makes each client unique, even candidates from crowded applicant pools
Areas of Expertise
Private equity, consulting (former Bain & Company consultant), investment banking, consumer/retail, education
Of Interest
To celebrate their 20th wedding anniversary, Brooke and her husband hiked the Grand Canyon rim to rim in just 14 hours (26 miles and 12,000 feet of elevation change). Brooke loves pushing herself to the max physically. She is also a huge Survivor fan and hopes that one day, there will be a "family" season, and she can compete alongside her husband and three kids.
More about Brooke
A former Associate Director of Admissions at Harvard Business School, Brooke served on the HBS MBA Admissions and Interview Board for a total of 13 years. She reviewed more than 10,000 MBA applications and traveled globally to conduct more than 1,000 interviews while overseeing candidate evaluation and online application processes. Prior to HBS, Brooke was a management consultant at Bain & Company. She earned her MBA degree from the Kellogg School of Management at Northwestern University and B.S. in Commerce from the University of Virginia with highest distinction.
Brooke's coaching philosophy is to be honest, supportive, and demanding. She is motivated by understanding who her clients are at their core, guiding them to come to their own personal realizations and tell their own authentic story. As Special Advisor, Brooke enables Gatehouse Consultants to deliver a 360-degree perspective to their clients—as MBAs, as admissions consultants, and as the admissions committee.
In Brooke's Words
When I was an admissions committee [adcom] officer, it was an incredibly voyeuristic process where every day, I got to read about fascinating people doing incredible things. It was easy to review GPAs, test scores, and resumes, but the individual underneath it all is what matters most! Therefore, as a coach, I'm incredibly motivated by understanding who my clients are at their core, helping them come to their own personal epiphanies, and then guiding them in telling their unique story. That is what the adcom wants to see. They truly just want to get to know you as you—what you think, how you feel.