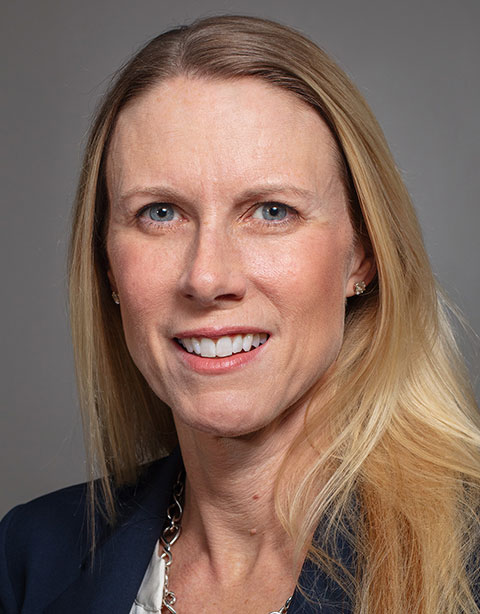 Laura MacLean
Consultant
Relevant Academic Credentials
Harvard Business School, Former Admissions Board Member
Harvard Business School, MBA
MBA Admissions/Coaching Experience
13 years
Coaching Style
Empathetic, organized, intentional
Exceptional Skills
Thinking like a former member of the HBS admissions committee (no surprise, given that she was one for over a decade)
Motivating clients to commit themselves fully to the application process and matching their efforts and dedication at every step
Areas of Expertise
Investment banking (former Morgan Stanley investment banker), private equity, brand/product management, operations, consumer goods, strategy
Of Interest
Laura taught herself how to juggle at the age of ten and kept at it until she perfected the talent. Her determined nature has since helped her master the arts of baking French macarons and growing tomatoes. When Laura commits to something, she is tenacious in reaching her goal. To this day, Laura still enjoys juggling—and surprising people with her unexpected skill.
More about Laura
Laura is a graduate of Harvard Business School (HBS)—and a former gatekeeper of the highly-selective program itself. During her 13 years as a member of the HBS Admissions Board, Laura reviewed applications from candidates from a wide range of backgrounds and conducted more than 1,000 interviews. For three of those years, she lived in the San Francisco Bay Area, where she not only interviewed candidates but also supported the school's marketing efforts to attract the very best applicants on the West Coast.
Laura started her career at Morgan Stanley in its Investment Banking Division. After graduating from HBS, she transitioned into strategy and marketing through roles at Gap Inc., a Johnson & Johnson pharmaceutical company and Gillette. She then joined HBS's admissions team and used her broad set of experiences to evaluate competitive HBS candidates. More recently, Laura tapped into her passion for baking by launching a home-based French macaron business. Now, baking is just one of her many interests, in addition to skiing, tennis, and volunteer work.
In Laura's Words
I will never forget my first interview as a member of the HBS admissions team. I was incredibly nervous, with the desire to do the best job possible. It didn't take long for me to hit my stride, but the pressure I put on myself never subsided. I recognized that each interview was most likely the only one the candidate would have at HBS, and I always wanted to ensure I provided the greatest opportunity for success. It thrills me to now put that same level of intensity and desire for a candidate's success into my work with Gatehouse Admissions.