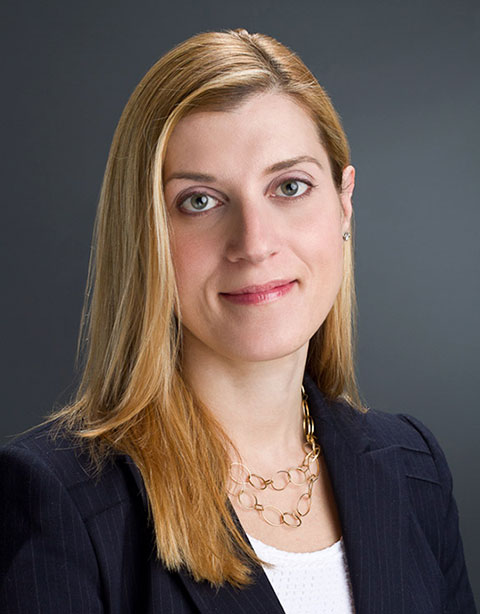 Rachel Nelson
Consultant
Relevant Academic Credentials
Wharton School of the University of Pennsylvania, MBA
Harvard College, A.B.
MBA Admissions/Coaching Experience
8 years
Coaching Style
Partner minded, committed, detail oriented
Exceptional Skills
Leveraging her strong editing and writing skills to help even the least confident writers craft a polished, concise, and consistent application
Being a strategic sounding board for candidates who are still exploring their career goals and struggling to explain why they need an MBA to succeed
Areas of Expertise
Financial services, venture capital, investment and asset management, family business, private equity, product management, non-US applicants
Of Interest
Rachel embodies "global." Not only does she feel at home on both sides of the Atlantic (having lived in Boston and the Cotswolds in England), but she also jumps at any chance to visit someplace new. Her most recent travels include India, the United Arab Emirates, Vietnam, Italy, and Greece—and Japan is next on her list. No wonder she works with so many non-US applicants; she quite literally understands where they are coming from.
More about Rachel
Rachel's time sitting on the other side of the MBA admissions table—as an alumna interviewer for UPenn Wharton—ultimately prompted her to begin coaching. Interviewing business school candidates revealed to Rachel how increasingly complex the MBA application process had become. As a former rower for Harvard's Radcliffe Crew, Rachel likes to win and believes teamwork is essential for doing so. With that in mind, she pivoted away from evaluating business school aspirants to supporting them in their pursuit. She loves exploring her clients' motivations and goals, guiding them on which stories to showcase and how, and calling on her own experiences to help them increase their odds however she can. Meanwhile, her clients applaud her ability to tie disparate experiences together into cohesive stories that show clients at their best. With a liberal arts degree in government from Harvard College and an MBA from Wharton, Rachel relies on both her EQ and her IQ to be a formidable partner for MBA candidates targeting the very best schools.
Rachel divides her time between Boston and the Cotswolds in England, while working with business school applicants all over the world.
In Rachel's Words
As a "people person," I really enjoy getting to know my clients deeply, and while the window into their lives is a plus for me, it's also intentional: in getting to know them well, I can help them get to know themselves. I also love the teamwork that my clients and I embark on, reflecting on their stories and goals and strategizing together on their application. Lastly, I am competitive; I want the win of a client's acceptance almost as much as my clients do, and I relish sharing in that final accomplishment.