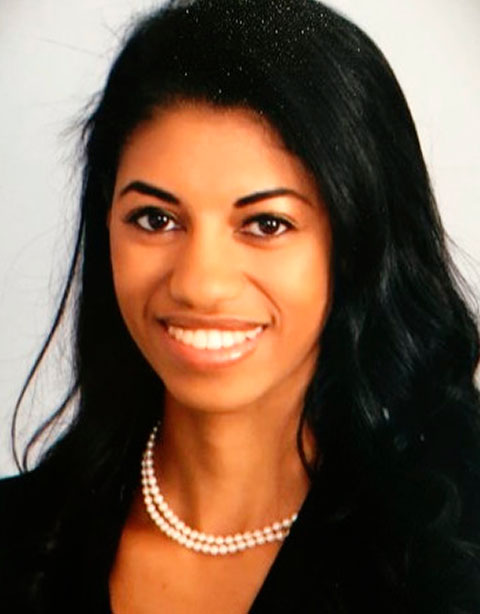 Mariesa Ricks
Consultant
Relevant Academic Credentials
Harvard Business School, MBA
Harvard T.H. Chan School of Public Health, S.M.
Harvard College, A.B.
MBA Admissions/Coaching Experience
5 years
Coaching Style
Collaborative, caring but tough when needed, strategic
Exceptional Skills
Story crafting, a skill that stems from Mariesa's dual Korean and African American heritage and these cultures' historical celebration of storytelling
Drawing on her own experience as a career switcher to guide candidates who want to use the MBA to make a bold career change
Areas of Expertise
Start-ups, brand management and strategy, health care, finance, non-US applicants
Of Interest
Mariesa began her career in public health, and her first-ever boss was Rochelle Walensky, current head of the Centers for Disease Control and Prevention, who even today remains her mentor. Second fun fact: Mariesa has a passion for nurturing and rooting for underdogs, and not just when they are MBA candidates—she is an avid and devoted foster dog mom.
More about Mariesa
Mariesa knows a lot about Harvard, having earned three Harvard diplomas. In addition to an MBA from Harvard Business School (HBS), Mariesa holds a master of science from the Harvard T. H. Chan School of Public Health and a bachelor of science from Harvard College. While at HBS, she served as an Admissions Ambassador and developed a profound understanding of what HBS looks for in candidates. Today, she supports the HBS Admissions Office via its alumni chat program and volunteers for the HBS Club of New York as part of its Strategy and Innovation for Programming team.
As an admissions coach, Mariesa regularly supports candidates applying to not only HBS but also other ultracompetitive programs such as Wharton and the Stanford GSB. Her clients appreciate her ability to identify strengths that they overlooked in themselves and capitalize on them throughout the application process. In fact, Mariesa particularly enjoys working with clients who underestimate their potential and sharing in their joy when the schools ultimately recognize it as she has.
In Mariesa's Words
Applicants to top-tier schools often have a cookie-cutter mind-set regarding what ingredients should go into a successful application. While credentials, promotions, and achievements are certainly key ingredients, the storytelling and confidence to dig deep authentically is often where many fall short in the recipe. Really understanding the crucible moments, both personally and professionally, and conveying the key aspects of the application holistically are critical in crafting a uniquely strong and memorable application.