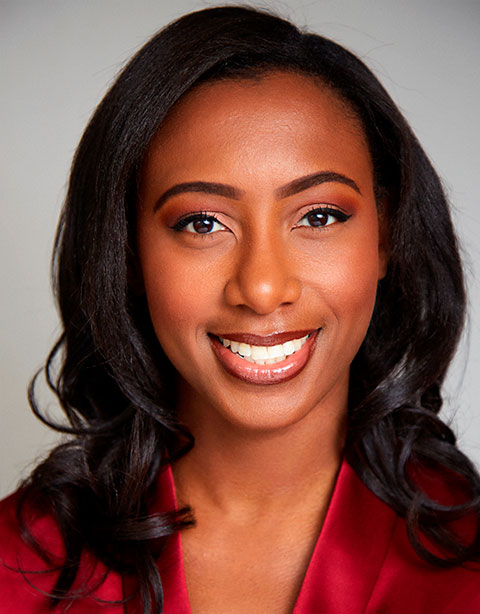 April Stewart
Consultant
Relevant Academic Credentials
Harvard Business School, MBA
MBA Admissions/Coaching Experience
5 years
Coaching Style
Supportive, tactical, solution oriented
Exceptional Skills
Steering clients purposefully to hit every milestone, especially applicants with limited free time or a shortened timeline
Encouraging candidates not to settle for "good enough" with their application and to push toward a submission they are truly excited about
Areas of Expertise
Big/small tech, consumer/luxury retail, private equity, management consulting (former Boston Consulting Group consultant)
Of Interest
April and her track and field teammates broke their alma mater's record for the 4x100m relay—just eight months after April underwent major surgery on her leg. April's steadfast determination, optimism, and energy enabled her contribution to the team's success, and she brings these same qualities to all her client work. Also, April was born in Jamaica and moved to the United States when she was young, so she can appreciate the challenge of acclimating to and learning to thrive in a new home.
More about April
A Harvard Business School MBA and former management consultant with Boston Consulting Group, April takes an organized, direct and client-centric approach to admissions coaching. Her clients appreciate her ability to keep them moving and on track with application deadlines, no matter how busy the rest of their lives are. Moreover, having gone through the HBS admissions process herself, she is especially strong at pressure-testing clients' HBS and other personal statement essays and ensuring they are compelling enough to keep the admissions committee's interest. April is well-known for her balance: she is not afraid to push her clients to dig deep as they advance through the admissions process, but she also seeks to help them believe in themselves and their aspirations throughout the journey.
Before pursuing her MBA from Harvard, April earned a bachelor of arts in economics from Bryn Mawr College, where she was captain of both the varsity Indoor and Outdoor Track & Field Teams.
In April's Words
Applying to business school can feel really overwhelming and daunting. I know it definitely did when I began that journey more than five years ago! I love the process of helping someone reflect on their past and present and where they'd like to be in the future. Many business school applicants with challenging full-time roles rarely get the opportunity to conduct this level of introspection, and I truly believe it can be transformative for the business application process and beyond!