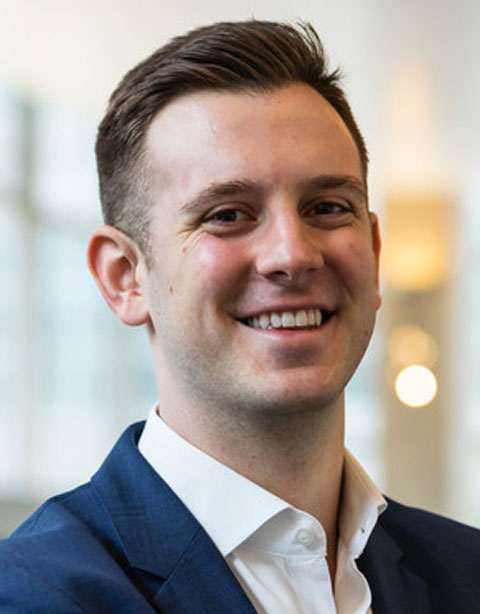 Alex Salton
Consultant
Relevant Academic Credentials
Stanford Graduate School of Business, MBA
Stanford University, A.B.
Coaching Experience
3 years
Coaching Style
Tactical, dependable, considerate
Exceptional Skills
Helping candidates weave together their story and identity into a deeply personal narrative; striking the balance between personal and professional in an essay
LGBTQ+ leadership and development
Areas of Expertise
Early and growth-stage start-ups, including e-commerce, B2B SaaS, fintech, consumer tech, and D2C brands
Product management (hardware and software), strategy/operations, and go-to-market strategy
Early-stage venture capital (former investor at several venture funds)
Financial services/investment banking (former Goldman banker)
Of Interest
Alex is an avid skier. He grew up in upstate New York, where he began skiing at the age of four, ultimately going on to compete in downhill races in the Adirondacks at the Empire State Games and in Trophy Series races early in high school. During his time at the Stanford Graduate School of Business, Alex capitalized on his proximity to Lake Tahoe, Colorado, and to Utah and skied more than 20 days each year, finding and building new communities within the MBA program of individuals who shared his passion for the mountains.
More about Alex
A Stanford Graduate School of Business (GSB) MBA and former Goldman Sachs investment banker turned e-commerce start-up and VC afficionado, Alex blends empathy and professional acumen to help clients recognize and articulate their narratives. While at the GSB, Alex was selected for the highly competitive Arbuckle Leadership Fellows Program, a yearlong practicum focused on deepening coaching, facilitation, and mentorship competencies, which gave him a rare opportunity to cultivate a valuable coaching repertoire early on in his career.
Alex also holds a bachelor of arts in English literature from Stanford University. With two Stanford degrees, he is an expert on Stanford and the broader Silicon Valley ethos. He has built extensive experience at start-up companies in product management and go-to-market positions. These operating skills enabled him to invest with three different consumer-focused venture funds during his time at the GSB.
In the five years between his undergrad and graduate studies, Alex held progressively more significant leadership roles at Out for Undergrad Business, a nonprofit dedicated to supporting high-achieving LGBTQ+ students pursuing careers in finance and consulting by holding professional development and mentorship conferences each year.
In Alex's Words
Candidates targeting top-tier MBA programs usually have such a diverse range of achievements that distilling their experiences into a clear narrative and personal story can be difficult. Most often, these accomplishments are merely one piece of the puzzle that makes for a successful application. The admissions committees review thousands of essays each season in hopes of understanding each applicant more deeply—not just what they have done but also who they are, what they value, and where they want to go. There is an element of humanity that really needs to shine.